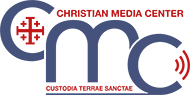 The meeting of the International Council for Justice, Peace and the Integrity of Creation took place in Jerusalem, at the Custody of the Holy Land, from June 2 to 9.
The JPIC Office of the Order of Friars Minor is composed of 13 conferences, which group the provinces by language and geographical area, with the addition of a fourteenth province, that of the Holy Land. Each conference has a delegate who then forms the International Council.
Jaime Campos, General Animator, said: "It is an essential dimension of the Franciscan vocation".
Br. JAIME CAMPOS, ofm
General Animator JPIC
"The themes we have dealt with concern the work done by the brothers within our Order to evaluate and plan. The issues we addressed were: the immigration crisis, the climate crisis and the crises resulting from the large-scale extraction of minerals and monocultures. We see that all this is affecting the earth as well as human beings. These are concerns that we have as Franciscans."
Br. JOE, ofm
Animator JPIC – Australia
"We're talking about the environment, and how we're taking care of each other. We agreed that we are observing climate change in the world. Today we would like to invite our brothers and sisters to pay attention to migrants, to take care of them, to ensure that they are welcomed into our communities, to show them that they are loved and respected, and that they are our brothers and sisters."
For the Custody of the Holy Land, the animator of Justice, Peace and Integrity of Creation is Br. Giorgio Vigna.
Br. GIORGIO VIGNA, ofm
Animator JPIC – Jerusalem
"I want to remind that during this week of work the Encyclical "Praise be to You'" has been remembered many and many times. We believe that the Encyclical is a prophetic text that the Pope has sent not only to Christians or Catholics, but to all men and women in the world. And in this prophetic text, which is like a deep mine, there are provocations, ideas, invitations to work truly for an integral ecology. We have also insisted a lot on this: an ecology that takes into account both creation and the human environment that is in contact with and lives in the creation itself."