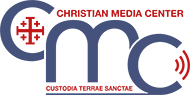 A youth march to raise awareness about the rights of Palestinian children to grow in a safe and healthy environment, to learn and to be treated well, took place from the town of Sanur, south of the Governorate of Jenin, to the ancient village of Sabastiya in Nablus Governorate, 15 kilometers away. This youth group comes from various institutions such as "Khatwat", "UNICEF" and "Masar Ibrahim Al Khalil".
DAMIEN RANIS, UNICEF
"The reason for walking in 'Masar Ibrahim' trail, which cuts the West Bank from the South to the North, is to raise awareness on children's rights. The year 2019 is the 30th anniversary of the Convention on the Rights of the Child, the most ratified human rights treaties in History. The goal of our march is to raise awareness about the rights of the child in Palestine and the world, doing our part to help every child to access the rights which they are entitled."
Massar Ibrahim Al-Khalil is a cultural road that brings together all the topography of Palestine and attracts the lovers of diversity and beauty. The length of the Masar is 330 km. It extends from the village of Rummana north of Jenin to the Tomb of the Patriarchs in Hebron, forming a bridge where Palestinians and hikers from all over the world can meet and create friendly relations. The Palestinian hospitality and the beauty of nature combined give the hikers a unique experience.
MUHAMMAD 'ATTARI, Tourist guide from Zububa village
"All Palestinian farmers prepare and cook this kind of food in the olive harvest season, which is related to this time of the year. Therefore, today in this ambiance we prepared this plate, 'Fried Tomato' cooked in a pan. We hope, God willing, the hikers will enjoy this Palestinian food plate.
"The route in Masar Ibrahim starts from the village of Sanur, one of the most important villages south of the Governorate of Jenin. From there, we proceed to Mount Huriesh up to the top and on the hills. Then we go down to the village of Jaba' and from there to Byzeed mountain, where we are in the stage of crossing to the Governorate of Nablus. This is what distinguishes this path. It cuts between the two governorates and goes down to Wadi al-Sham and the village of Sebastya."
The combination of pleasure and hardship on Massar Ibrahim (Abraham Path) reflects the desire to embrace Palestinian children and safeguard their rights alongside the many obstacles they face.