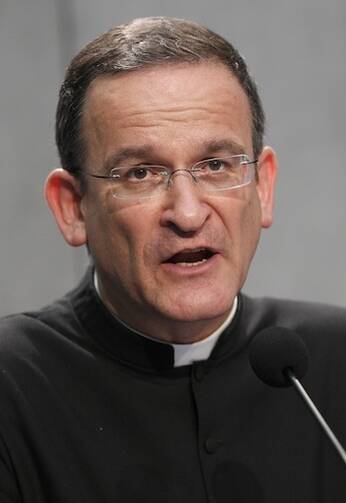 by Gerard O'Connell | America Magazine, the National Catholic Review | Sept. 5, 2014
An open-ended ceasefire came into force between Israel and Palestinians in Gaza on Aug. 26 after more than 50 days of conflict that left around 2,143 Palestinians (including some 577 children) dead and over 11,230 injured (including some 3,374 children), according to Palestinian and other sources. On the Israeli side, 66 soldiers and 6 civilians (including one Thai national) were killed, while 450 Israeli soldiers and 80 citizens were wounded.
The fighting has stopped but many vitally important questions have to be resolved in real time if another conflict is to be avoided and Israelis and Palestinians are to live together in peace. It is clear that they are not able to resolve the situation themselves; the international community will have to broker a lasting solution if the cycle of violence is to be ended and peace is to be established in the Holy Land after more than six decades of conflict.
Read More